COMMERCIAL PRINTING CAPABILITIES
For many decades, discerning clients have chosen ADVG for superior quality in commercial printing. Our insistence on creativity and innovation, excellence in execution, meeting budget and on-time delivery continue to make us the preferred go-to source for startups and established businesses.
Our hallmark of excellence in Commercial Printing attracts clients from across the country as we serve leading enterprises in all market sectors. With expertise that draws clients to us, we have a reputation for developing branding solutions that work. Our advanced facilities complement our innovative and creative approach to delivering inspired presentations of the concepts that clients bring to us. With a range of presses that meet any requirement, we produce sheet-fed, web and Digital Printing in specified formats. We can enhance materials with UV printing, specialty coatings, substrates and distinctive finishes to attract and hold readers' attention.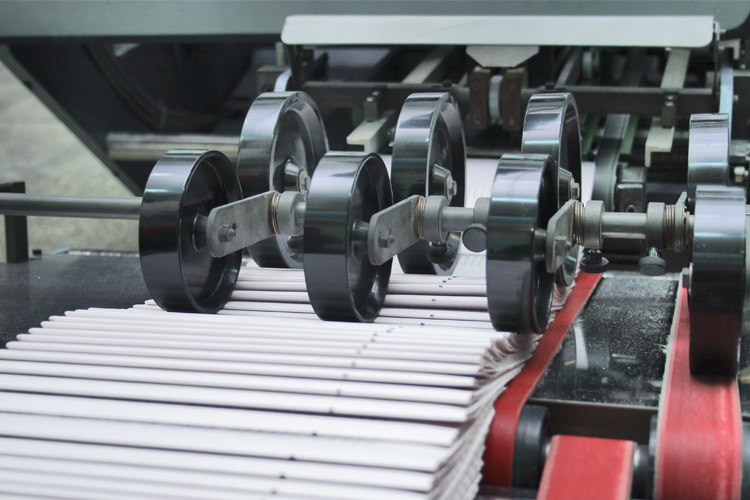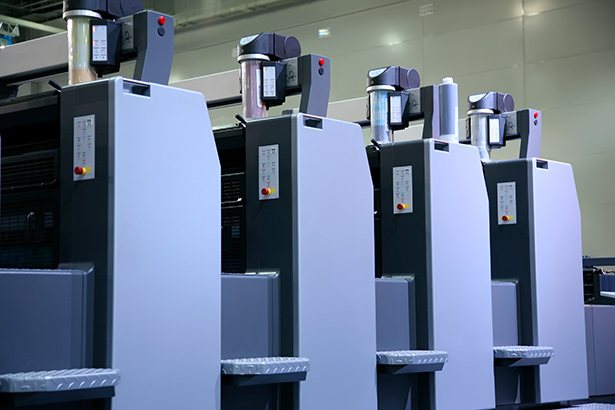 As a practical option for smaller quantity printing runs and the ones that come in at the last minute and need a quick turnaround, digital capability offers superior quality and flexibility. A highly responsive technology, the process gives clients a fast and efficient choice for on-demand print jobs with considerable conveniences. In addition to letting clients receive their completed projects faster than ever thought possible, the process also allows changes to the images in each impression. We offer access to variable data to respond to the needs and preferences of our clients. With the labor savings that our system produces and technological advantages with our digital presses, we can offer an alternative to large print runs that delivers thousands of sheets affordably.
Our digital printing facility produces the highest quality prints with state-of-the-art equipment. For a single piece or thousands and with or without the personalization of pictures, we offer our worldwide clients a satisfying experience. Our technology lets us provide a convenient solution for composing, customizing, archiving and distributing documents. We provide digital B and W, variable data and image personalization, web-based individualized URLs and campaign tracking with cross-media marketing.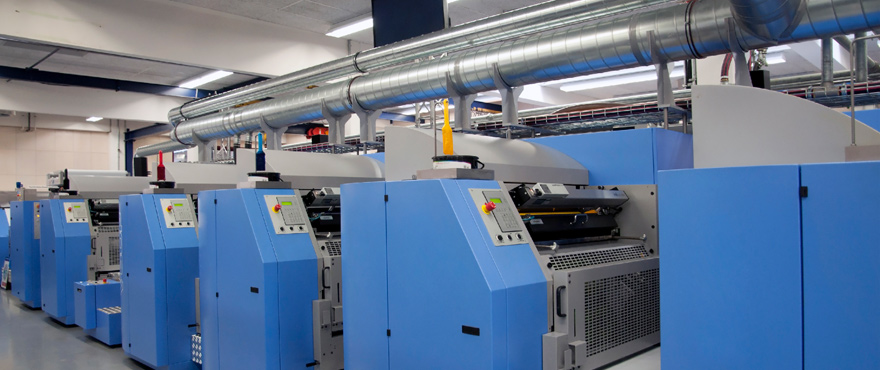 The advances in printing technology produce new approaches to cost savings, shorter lead time and innovation. A standby that many clients rely on for consistent performance, offset printing offers reliable output at affordable prices. As a variation of flat printing, it produces quality copies of high quantities economically at a decreasing cost per page. The preferred choice of discerning clients for promotional materials in at least 1000 copies, the offset process produces distinctive color reproductions that enhance a company's image.
Our forward-leaning approach to the ever-changing and complex world of printing lets us remain on the cutting edge by adopting the newest technology. A remarkable advance in the printing industry, HP Indigo Technology allows us to print on a wide range of substrates with stunning color. We can satisfy client demands for 500 percent or more coverage without affecting quality, and we deliver it for an affordable price. Orders in the hundreds or thousands pose no challenge to our advanced printing capabilities that we manage from the concept of a piece to distribution. Through the technological miracles of thermal offset transfer, direct contact transfer and HP Indigo ElectroInk, we can produce the materials that comport well with our commitment to exceeding client expectations.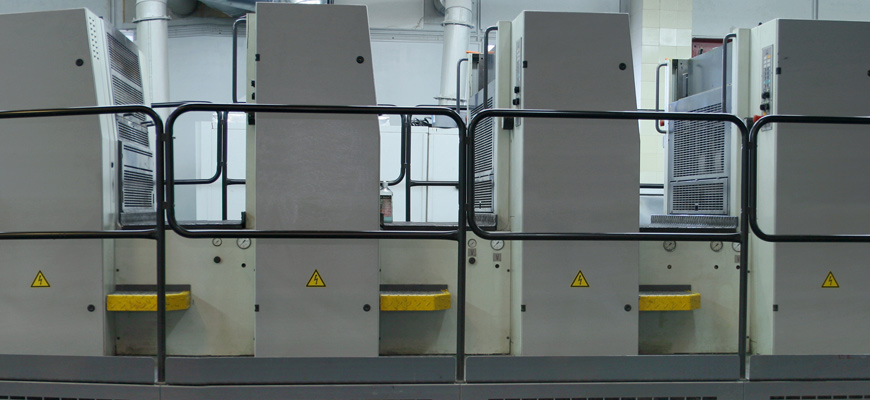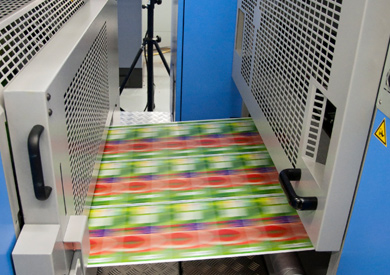 Our high-quality equipment can produce as many as 10 colors on smaller to midsized print runs with unique finishes that accent exceptional pieces. Instead of printing from a continuous roll of paper, the less demanding method of preparation for Sheet-Fed Printing allows the presses to accept one piece of paper at a time.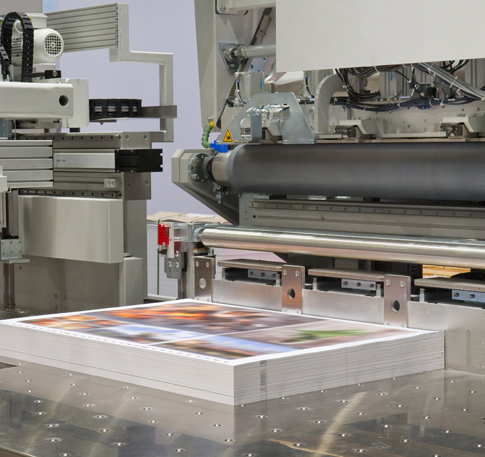 The final touch can add immensely to the appearance of a printed piece to make it memorable. We treasure the traditional methods that contribute to our long-standing reputation for quality and perfection, and we enhance them with the latest state-of-the-art technological advances. With options for all types of binding and stitching, we offer clients a choice that makes reading convenient and appealing. While an adage advises against making assumptions about book covers, attractive design on the outside can encourage a reader to look inside. We achieve the process of increasing interest with die-cutting, embossing, engraving, lamination, letterpress, specialty coatings, stampings and innovative techniques that enhance the appeal.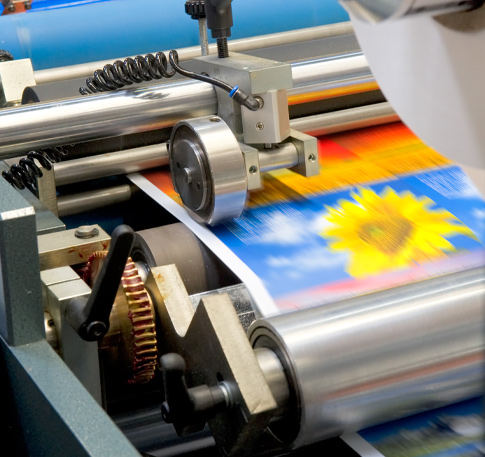 TYPES OF PRINTING MATERIALS
Artistry and excellence characterize our presence in the Print Finishing Services market. We present it in all our materials that range from the practical and useful to the elegant and sophisticated. Our commitment to satisfying the demands of the most discerning clients drives us to produce the highest quality materials for day-to-day business purposes, promotional campaigns, forms and labels for every purpose.
Business Stationary
Our distinctive line of stationery features designs and papers representing a business with professionalism with an appropriate and practical style. Successful branding presents the same image every time, and each piece of Business Stationary needs to carry it. We can help companies develop an idea and recommend style, colors and type of promotional materials that produce a desirable impact.
Promotional Print Materials
Our talented team of designers can provide original concepts for promotional pieces that carry a company's brand into the community. We feature specialty communications that offer opportunities that help companies stay in touch with customers.
For business stationery, we print thank you cards for handwritten notes that may mean more than one can imagine. A distinctive style of letterhead includes envelopes in many shapes and sizes, and the choice of paper stock can make a significant difference. In our Promotional Print Materials line of products, we offer postcards and posters, pull up banners, flyers and newsletters, notepads, gift certificates, gift boxes, calendars, Christmas cards and many other thoughtful expressions that expand brand exposure.
Forms
We offer NCR paper for contracts, invoices, job books, purchase orders, receipts and quotes in loose-leaf, collated and bound collections, and we can print any size job and any level of complexity. Our forms platform can prepare thousands of payroll checks and process business-critical functions that include processing vendor invoices. We offer efficiencies that help companies control costs through our print management service that reduces form obsolescence.
Labels
The convenience of pressure-sensitive branded labels allows companies to maintain a consistent appearance, and we can scale them to meet any demand within the most exacting requirements. From design to delivery, we offer the highest quality of production for thermal, laser, impact, linerless, industrial, VIP, prime, GMP, pharmaceutical, medical device and RFID labels.