Our fulfillment capabilities allow us to honor our long-standing reputation for providing superior service in the preparation and delivery of customer orders.
Our years of logistics experience in serving discerning clients set a standard of excellence that we provide in each business relationship. By delivering superior merchant support from the initial point of sales inquiry through the delivery process, we offer clients a complete fulfillment service that satisfies customer demand.
Advanced Graphics has nearly a half-century of service to the business community's-leading clients who require volume printing. Our expertise in fulfillment provides convenient and efficient support for startups through Fortune 500 companies. We honor our historic reputation for quality and excellence in the services that we offer.
As our clients depend on our expertise to ensure accuracy and customer satisfaction in each order, we renew our dedication to providing the highest quality of fulfillment to ensure the delivery of products.
Our team of experts designs efficient fulfillment programs that serve companies with cost-saving measures that meet or exceed client expectations. We understand that the critical components of successful fulfillment include picking and packing, assembling and distributing orders. We honor a commitment to serving clients with the highest level of efficiency to perform each element of the process and to ensure the accurate shipment, routing and delivery of each order. Our proactive solutions provide superior outcomes through improved shipping, routing and on-time delivery techniques. We offer a full-service program that supports corporate product development, sales, marketing and back-office operations to ensure efficiency. At Advanced Graphics, we offer management of inventory, packaging and worldwide distribution as elements of our full-scale fulfillment services. We help clients achieve efficiencies with the bulk shipment of preprinted items at the lowest price per piece, and we work with clients to merge them with print-on-demand requests from customers. Our fulfillment process ensures the timely delivery of products on a client-based schedule to meet demands on a weekly, monthly or annual basis.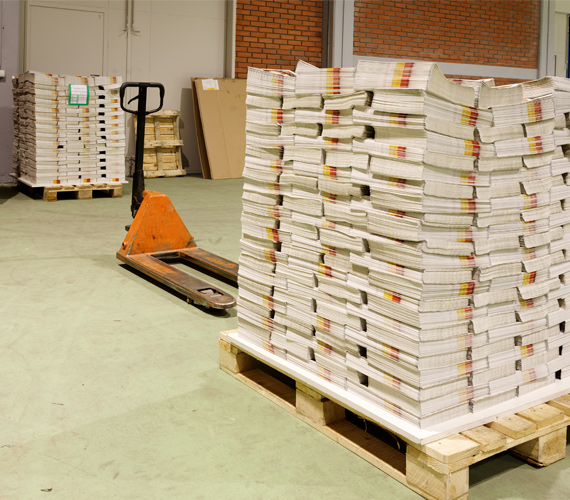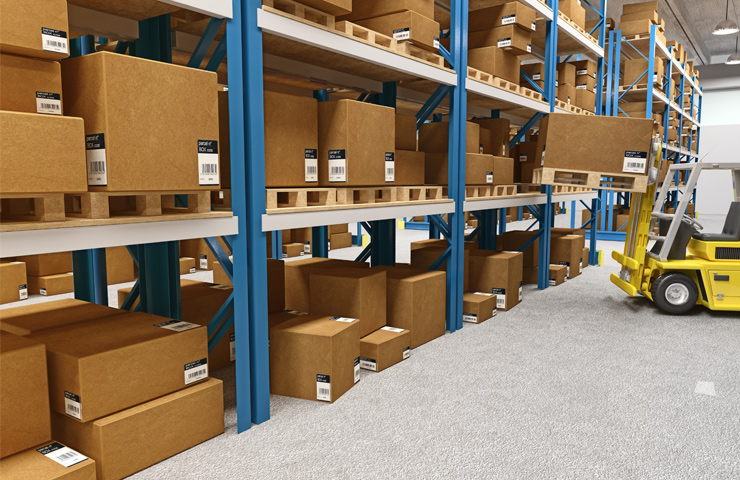 We offer a full range of services to support merchant activity with retail options as well as point of sale. With the knowledge and experience gained over many years, we can provide support for merchants who need reliable service.
With our POS Fulfillment program, we offer complete kitting service, and we feature POP Marketing Materials Distribution as a primary capability. The array of materials that we can work with includes large format print, sales kits, corrugated displays, marketing brochures and personalized kits from clings, foam
core gator board, polystyrene, vinyl and many others. Our sophisticated database management software provides clients access to store profiles and the status of campaign development through the internet. Our backend systems enable businesses to customize tracking the shipment of materials to retail locations for sales, publicity and marketing efforts.
In our Retail Fulfillment service, we provide clients the benefit of our years of experience and our dedicated customer support that allows us to present a range of options to satisfy distribution needs. Multiple warehousing choices feature clean and secure automation with API, EDI, FTP, HTTPS and XML capabilities. We offer competitive pricing for all programs (full pallet, cross-dock pick, loose pick, pre-paid, pre-book and at-once orders) as well as retail database distributions. With our system, the initial setup includes integrations and process documentation at zero cost. Our superior accuracy in inventory and forecasting provides the best real-time reporting available. Quick turnaround and support for complex requirements distinguish our system from others.
Our assembly team works with extraordinary efficiency to give clients the competitive advantage of high capacity and superior quality at an affordable price. Many years of experience in working together give our team exceptional productivity in pack-out and assembly services for packaging and kitting. As our skilled labor force gets a competitive edge from support from our industrial engineers, their production efficiency increases. Clients receive the benefits of our exceptional capabilities in product packaging and the assembly of displays, premium/promotional items and preparation for Marketing Materials Distribution. We offer competitive pricing for assembly services and complex kitting with superior quality and attention to detail.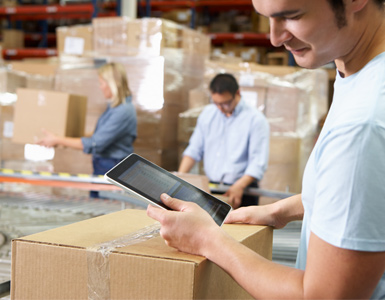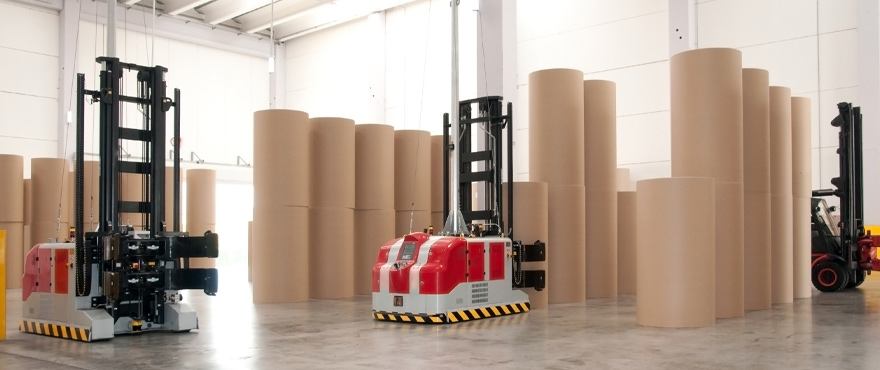 Our long-term relationship with some of the world's best logistics carriers contributes significantly to providing the quality service that stands as our hallmark. Coordination of pickups with carriers gives our team the highest rank of satisfaction in deliveries that meets clients' deadlines at the best rates available. We offer flexibility and excellence with real-time tracking information through our online portal, and we provide direct reports to clients on request. As we determine the most suitable Shipping Fulfillment Services for each order, our systems use metrics that include days in transit, dimensions, must-arrive-by data and weight. We schedule deliveries for FTL and LTL fulfillment with a range of client-preferred logistics carriers, and we can recommend others on request. We can ship with all major parcel carriers, regional carriers and our proprietary manifest system as well.
Our approach to managing orders allows us to work closely with each client to produce flexibility, efficiency and extraordinary results. We help merchants and retail companies reduce the costs of logistics and infrastructure by improving operational practices. Our systems can execute a flawless exchange of order and inventory data in a range of electronic formats. We can accept orders in almost all formats and configurations, process them and provide the updated data on shipping, transactions and inventory to satisfy each client's needs. Our team of technology experts listens to the expectations of each client and designs the most effective approach to establish a data exchange routine. Our management of critical timelines allows us to meet deadlines and handle priorities for client-specific requirements.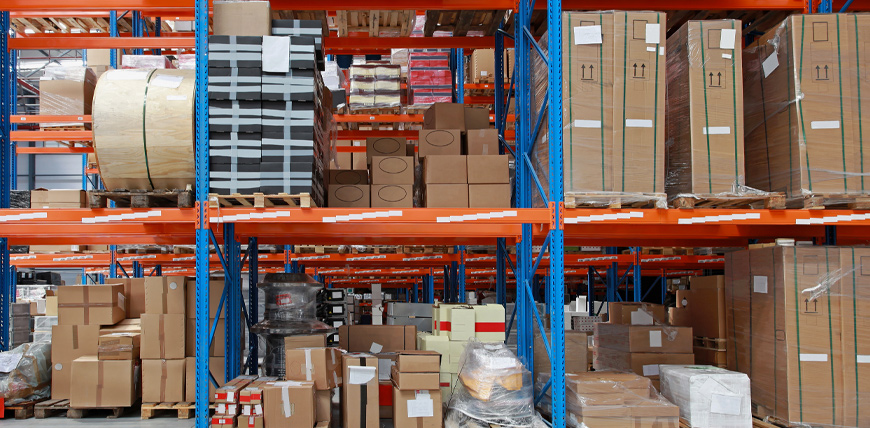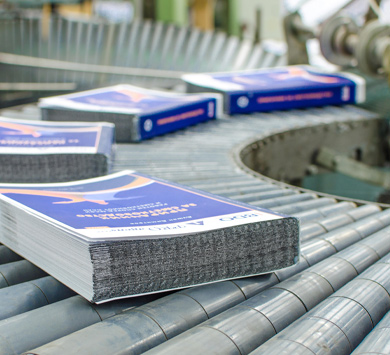 Our experience in inventory management and state-of-the-art system helps companies succeed by optimizing inventory levels and reacting to existing business conditions. We provide inventory information with the highest degree of accuracy to ensure the availability of critical information as clients need it. We provide client access to data that helps clients know when to restock on time, the amount of inventory to produce or purchase, the best time to sell and recommended pricing. We provide the information that our inventory control management team conveys in consultation with each client to make sure that proper product quantities remain at specified levels. To ensure the necessary inventory of SKUs, we follow best practices for receiving, pulling orders, putting away, bin moves, and location replenishment to maintain consistent quality control.
We understand the advances in the technological environment and implement them through specialized training for our professional teams. The combined years of experience by our in-house information technology team gives us a competitive edge with programmers who have a deep understanding of the complex fulfillment industry. With the skill sets that our professionals bring, clients get the benefit of staying up to date with fulfillment solutions. When customers receive the efficiency that they expect, they show it by placing repeat orders, and our technology makes sure that our clients have a solid base in technology. We depend on our information technology team to develop the best options for our clients, and they always succeed. By strategizing about business intelligence, client implementations, data flow integration and Business Intelligence Reporting, our team customizes and enhances the efficiency of our software platforms.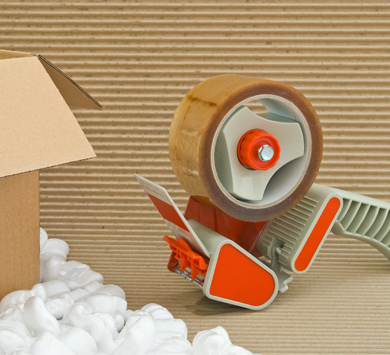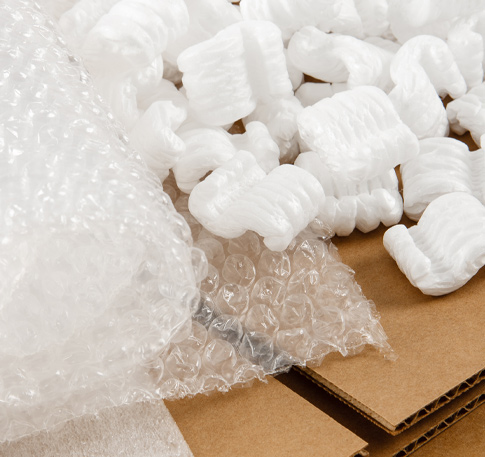 TECHNOLOGICAL
CAPABILITIES
Our focus on technology acknowledges its status as the driver of our fulfillment operation. As the process advances, we incorporate changes that help clients achieve efficiencies, expedite decision making and improve the customer experience. Our progressive architecture assures clients of speed, optimization and cost-savings. Clients can benefit from our use of technology to respond faster to delivery demands through our advanced analytics methodologies, artificial intelligence and logic. Our information technology team develops systems that harness the use of data to improve the efficiency of the fulfillment process. With the implementation of AI, the effectiveness of picking and packing increases productivity and eliminates crossing the same path on unnecessary routes. We offer clients the best of our creative and innovative processes to maximize the benefits of technological capabilities in fulfillment.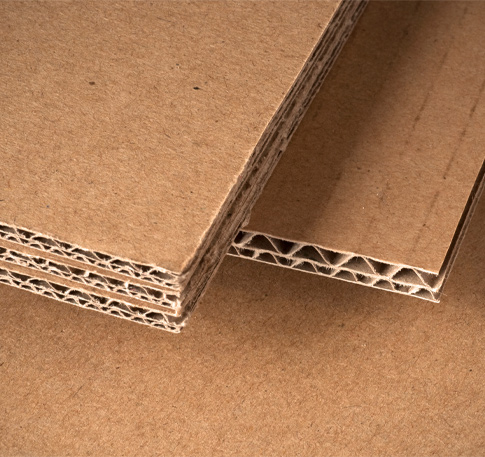 The advantages that our technological approach to inventory management provides include the capability to gather raw data from various inputs. We subject it to sophisticated organizational processes to produce forecasting. With our innovative system analysis, we can determine the ideal order quantity that enables a company to minimize holding costs, order costs and shortage costs. The process allows for clients to receive calculated lead times, reorder points and the most economical order quantity. Our system's accuracy in calculating the Economic Order Quantity prevents unnecessary costs of stocking fees and delays in shipping that may result from low inventory. Reorder alerts provide a convenient notification that maintains a predetermined inventory level. Our system reduces the risk of error and helps detect theft as well. Previous sales history and the expected demands allow our method to determine the safe level of stock for each item, and our system responds to it.
Our system creates and structures data for business processes with modeling that represents the relationships between data elements. It assists clients in seeing the most necessary information and knowing how to organize it the best. We maintain current data for clients and archive it as well to provide a historical basis for forecasting and management of inventory. The system works with excellent efficiency for seasonal or annual order patterns by presenting current trends and any anticipated cycles. Our forecasting capability offers informative data for potential projects by comparing budgeted numbers to actual after a forecast period and the application of analytics.
Our advanced approach to the process of custom business intelligence reporting gives our clients access to inventory management with features that include observed trends, seasonal activity and sales cycles. Clients can use our system to detect minimum stock levels that require restocking or allocation to customer-specific groups. We respect the opportunity that our clients give us to provide a reporting solution that supports the decision-making process with fact-based data. Our system can help clients develop and build products and services that need development, and it informs clients of essential customer and production data. The value-add capabilities that we offer to clients include identifying the competition's strengths and weaknesses to assess opportunities for new business. Our BI reporting tools produce measurable results in saving time and costs with one access point that makes decisions prompt and effective.
Clients can assess a company's business performance which assists decision-makers in the development of new products or services. Composite data that reflect growth patterns over time enables executives to view market statistics and business anomalies that can provide a basis for current operations as well as future strategies. The data supports the analysis of customer behaviors and buying patterns, and clients can achieve a competitive advantage with strategic decision making based on observable facts. Our streamlined procurement processes increase efficiencies and enhance overall performance in the marketplace.
EASY INTEGRATION
OF FULFILLMENT TECHNOLOGY
Our system combines information that comes from different inputs, and it helps business owners derive more value from complex content. Our clients can analyze combined data to unlock potential and insights that can contribute significantly to maintaining a leadership position in a competitive marketplace. We have extensive experience in data integration for Fulfillment Inventory Management, and our knowledge of the process offers companies technology that can influence business activity. The flexibility of our system allows clients to choose the best path forward in determining the status of customer service, operations, information technology, Fulfillment Inventory Management, sales and more. Our expertise in third-party integration makes us a leader in the field. We offer an affordable product that provides innovative features for integrated web applications. Our flexibility allows us to accept all communication methodologies, including API, EDI, FTP, HTTP and XML. Our creative development team optimizes the system for mobile devices that gives real-time access to inventory. An efficiency for marketing managers provides an unlimited access level of control that enables the visibility of staff and the creation of customized user groups. Clients can modify detailed reporting features to manage a variety of scheduling and formatting requirements, and customers can view email order confirmations.